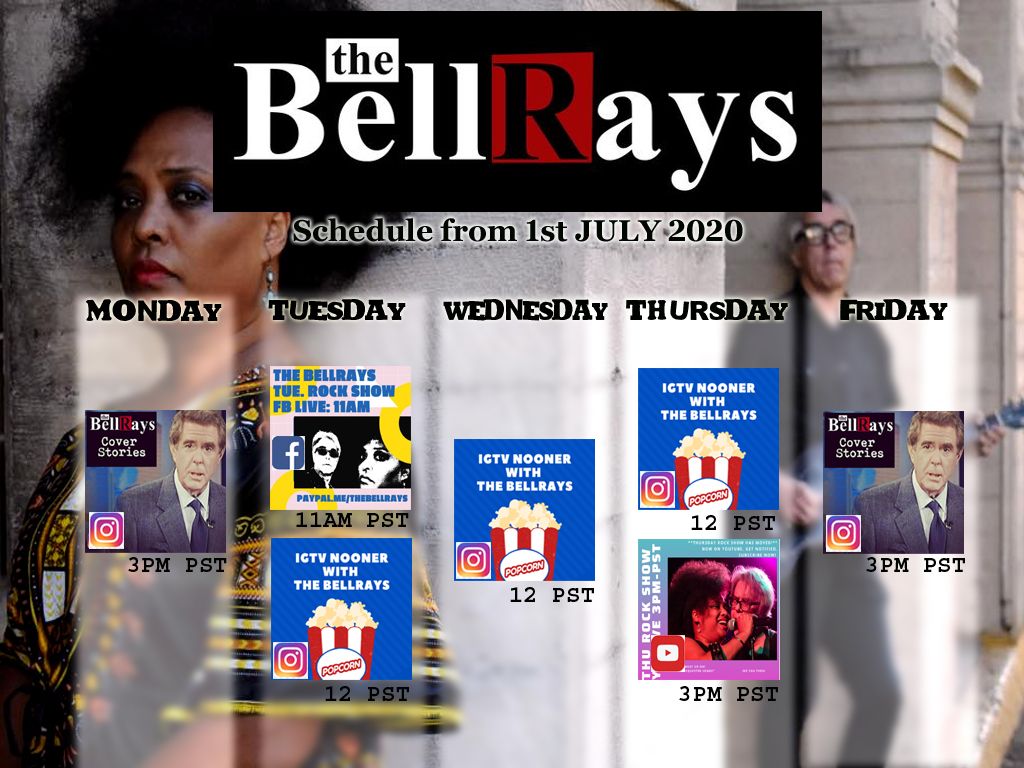 We have made changes to our showtimes and venues. No matter what, you will still be able to catch us performing in several places. Make sure to join and subscribe to our pages on Instagram, Facebook and YouTube so you can signup for alerts. We have so much planned and want you to be a part of our shows.
Instagram - Same Shows! New Schedule!
COVER STORIES - Monday and Friday @ 3pm PST
NOONER - Tuesday, Wednesday, Thursday @ 12 PST
TUESDAY ROCK SHOW @ 11am PST
YouTube - New Channel and New Time
We have moved our this show from our Facebook to YouTube. So many of you have wanted a YouTube show and we are so glad to accommodate. For those of you that have watched previously please note the time change to 3pm (4 hours later)
THURSDAY ROCK SHOW @ 3PM PST 
And remember... if you're happy and you know it leave a tip!
TIP JAR 
PP: paypal.me/thebellrays 
 
Thank you for your support  - Lisa and Bob, The BellRays